Exciting NEW Discoveries!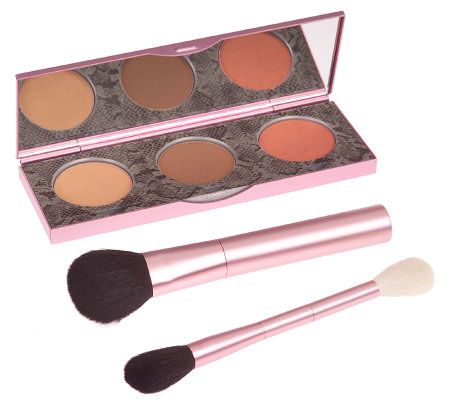 Ok, I admit it,
I watch home shopping channels
.
The good news is I've discovered great brands and products of which I was not previously aware. Check out my favorites and discover your own.

Let's start with

Ice Elements

skin care. I ordered the Try Me Pack for Oily Skin from HSN and get this- I actually like

everything

! The Rejuvenate Moisturizer is my favorite. The kit, and the full IE line is also available at IceElements.com.

Next we have

Senna Cosmetics

at ShopNBC.com. What a great lineup! I bought the Under Eye Cream Concealer in "Cameo," the Glisten Shimmering Powder in "Bronze," and the Form-A-Brow Kit in "Blonde/Redhead." I can't even pick a favorite because they're all fabulous! You'll find even more colors and additional products at SennaCosmetics.com.

Finally, there's QVC- the mother of home shopping and the best for beauty. I first checked out QVC to find celebrity makeup artist Mally Roncal's namesake line of cosmetics,

Mally Beauty

. Gee, what a surprise- it's great! I have the CityChick Smokey Eye Kit in "Brownstone," the "Shimmer Shape and Glow Kit in "Pink Lighter," the Cancellation Concealer System in "Light/Medium" and The Light Wand Eye Brightener Powder Pencil.